Just a bunch of items inspired by wedding pics that I saw. Please forgive any mistakes, I've tried my best to make things that would be pretty but I'm not always successful at this, so I hope you will find here something to please you.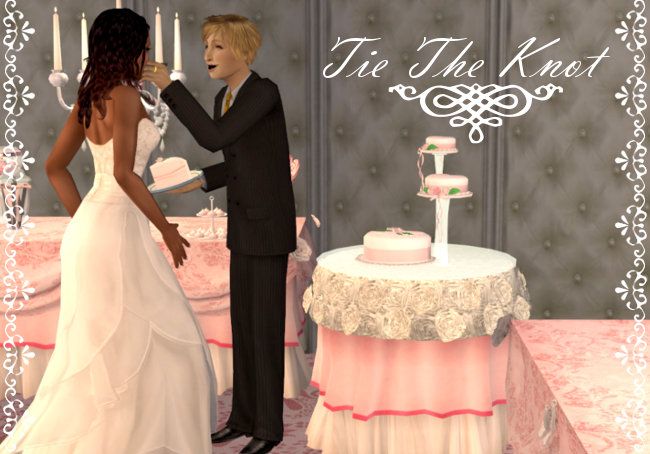 please click to see items under the cut



Some general information:

- All items are (hopefully) base game compatible.
- Most items (but not all) have 2 subsets so you can have more color options.
- I've put the items in folders depending on the master-slave meshes or what I thought are organized together
- There is a collection file please put it in your collection folder



1.Table Covers

: there are 3 sizes 1x1, 1x2, and 1x3. They are just covers so you need to put a dining table under them. The cake table cover fits on top of the "Crazy 8" side table.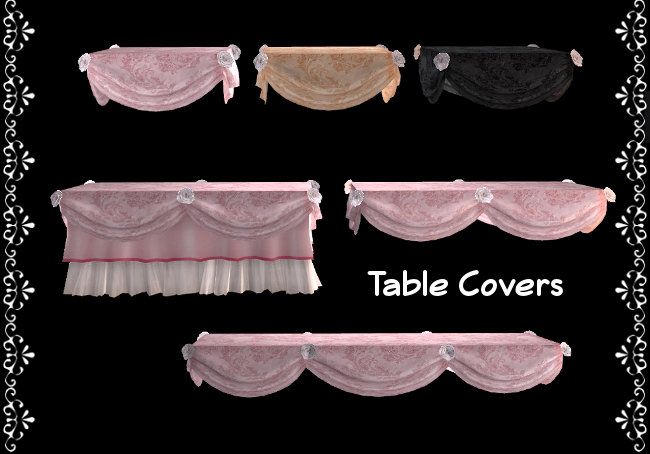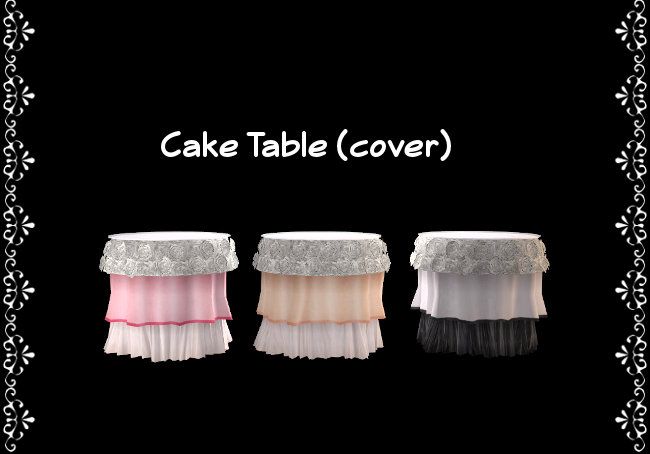 3.Ceiling Decorations
: The pieces are separate; the center round piece, large drape, small diagonal drape, and flower ring. Sorry I haven't taken a picture of all the colors.
4.Candy Buffet and Cake: I saw some really cute wedding reception that had a candy buffet and I tried my best to make something similar. The cake should be functional, I've tested it and it was ok, but this is my first time trying to make food so please be advised about that.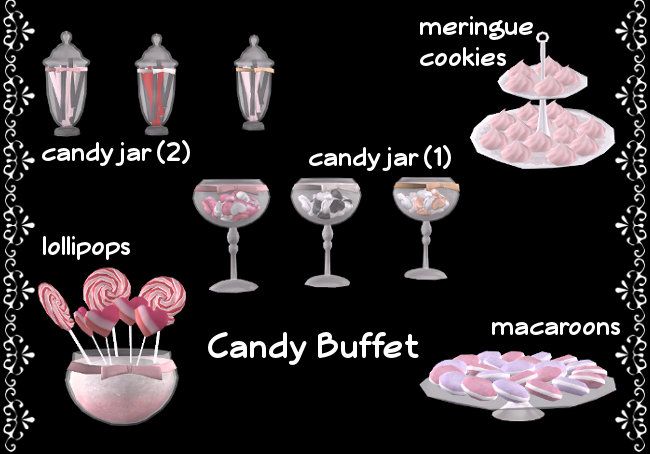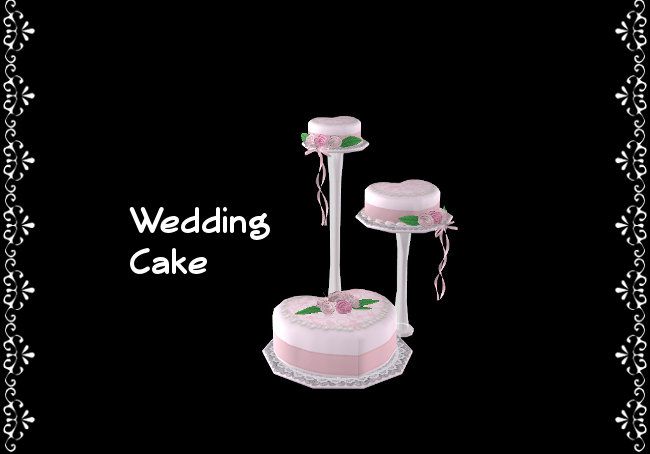 5.Mirror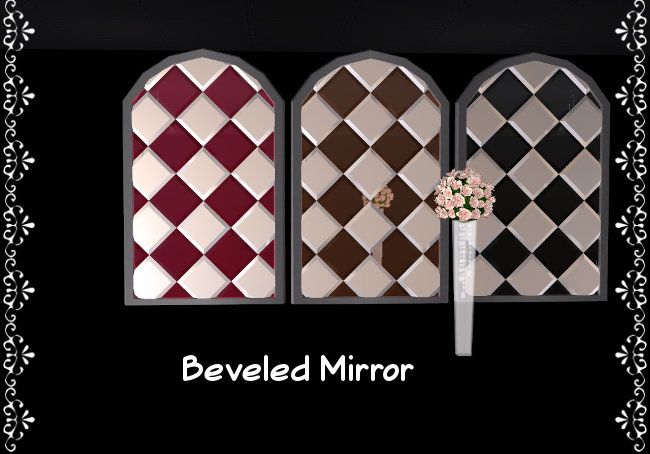 6.Gazebo
: Originally I wanted to make this as a wedding arch but it didn't work no matter what I tried, so this is just decorative. However you can use it with an invisible wedding arch if you like.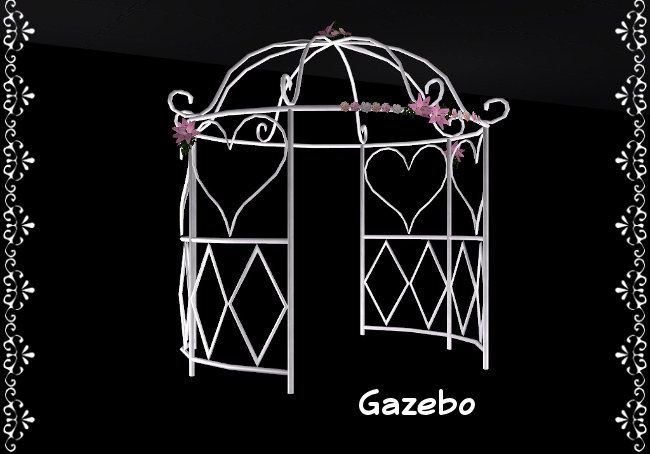 7.Candles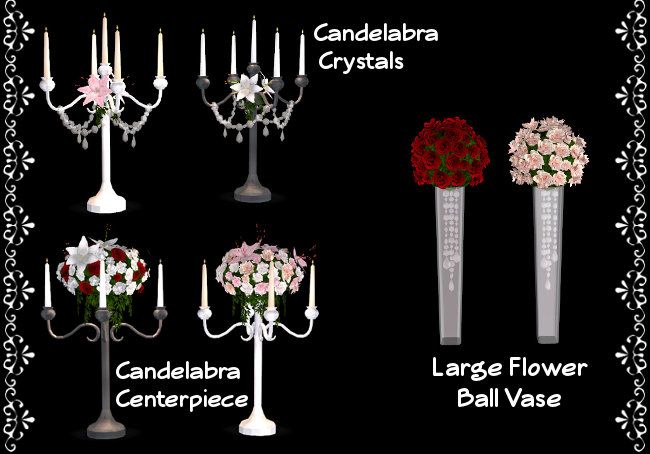 8.Dance Floor Lights
: I learned how to do texture animation and these are the results :) I know the floor tiles are very simplistic and it's not all that amazing but when you make a little area with them I think the effect turns out cute, no? Please be advised however that putting too many animated objects in one place can slow it down.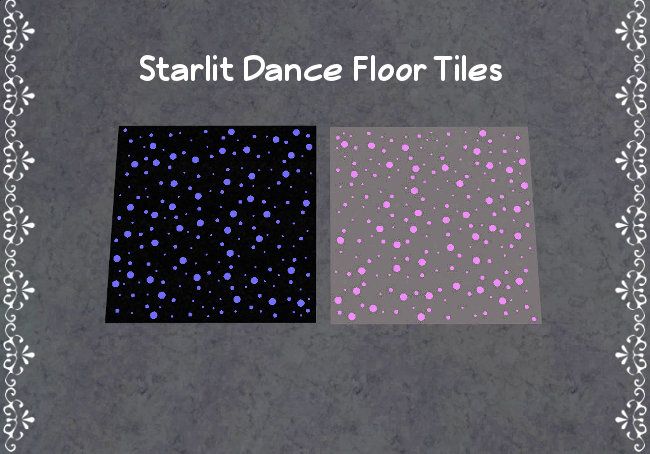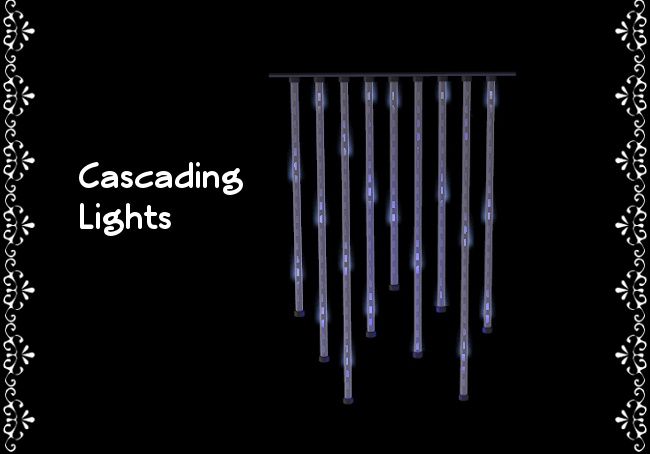 Here's how they look animated (please wait a bit for the picture to load it's a bit large)

I hope there will be something out of this all that you find useful.

Click here to download